EL PAIS
"Los dialogos surgen en todos les direcciones con los solista de trumpetam estupendo Gabriele Cassone."
THE NEWYORK TIMES
"I never heard the stratospheric trumpet part in Concerto II played with such bravura and pinpoint accurancy as Gabriele Cassone playes it here."
EL MUNDO
"Domina absolutamente el protagonista - estupendo Gabriele Cassone - con respuesta del metal y discreto fondo de los demas"
CORRIERE DELLA SERA
"...si è come accesa di armonici sontuosi la splendida tromba di Gabriele Cassone, tutta fasti alla Bisanzio."
NORWEGIAN BROADCASTING
"Bachs Brandeburg 2, in our opinion his trumpetplayin is quite remarcable, not to say unbelievable."
THE SUNDAY TIMES
"Beautiful blending of two instruments. In both Frigé's and Cassone's playing there was a smooth integration of the two instruments..."
THE INDIPENDENT
"he plays from memory with complete assurance, he pitched staccato accents and sustained notes of a 30-strong orchestra"
IL MATTINO
"Un ricordo particolare va a Gabriele Cassone che con la sua tromba naturale ha dato ancora una volta una grande prova interpretativa"
FESTIVAL BERIO alla SCALA di Milano, intervista a Luciano Berio
"Gabriele Cassone che reputo uno dei più grandi esecutori di tromba sulla Terra"
"4 Concerti"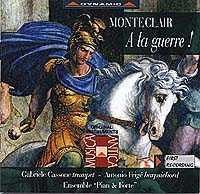 tromba Naturale: GABRIELE CASSONE
ClavicembaloEns.Pian&Forte: ANTONIO FRIGÉ

Dynamic Records(1999)
Historic Brass Society:
"The recent recording by the italian duo of Gabriele Cassone and Antonio Frigé, joined by the Ensemble Pian & Forte, spotlight once again the stilish playing and commanding technique of a collaboration now nearly two decades old. Cassone continues to play with unusual flair and nimbleness and has a scintillating clear high register that never fails to impress. Moreover,his sensitivity to the subtletics of phrasing and inflections stylishly evoking verbals models - makes him as a player of considerable expressive range"


Musica:
"... la prova di Gabriele Cassone e di Antonio Frigé è quanto di meglio ci potremmo aspettare tanto in termini di espressività che di virtuosismo."
CD Classica:
"Questo è il lavoro in cui l'ensemble (Pian & Forte) riesce a coinvolgere maggiormente fin dalle prime note anche il più compassato degli ascoltatori. I momenti solistici, affidati all'ispirato clavicembalo di Antonio Frigé, contribuiscono a caratterizzare i diversi affetti di questa pagina; forse di minor impatto immediato, ma più godibile da un lato più intellettuale."